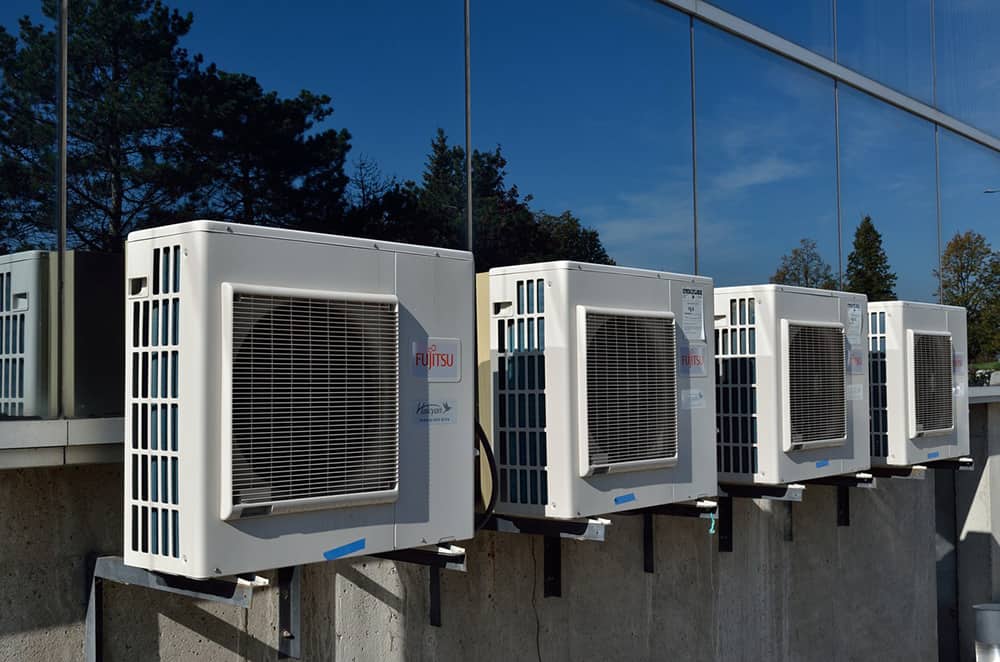 Finding a reliable and high-quality commercial and industrial HVAC services in Arlington Heights, Illinois, is hard. Here at Bullock, Logan & Associates, Inc., we decided to ease this process. You can benefit from our end to end cooling tower and chiller services in Arlington Heights, Illinois today!
Whether you need to choose the best HVAC system for your home, production facility, or office, install a new one, or repair and maintain the one in place, we can help!
Reliable Commercial Cooling Towers Specialists in Arlington Heights
The Bullock, Logan & Associates, Inc. team consists of licensed and experienced professionals. In fact, our team has over 180 years of collective experience behind it. This is what makes us a leading commercial cooling towers specialist in Arlington Heights and the surrounding areas.
As leaders in this field, we are able to offer you a broad range of services. Whatever your business needs are, and however complex they are, we're sure we're able to help. Our services include high-quality, dependable services for industrial cooling and chilling systems of all types.
Having the best Arlington Heights commercial HVAC and cooling tower installation is just one consultation away. We can help you adjust your systems in place or install a new one from scratch to help you achieve the most optimal environment in your buildings.
Installing Industry-Leading Parts & Equipment
While the knowledge and expertise of the Bullock, Logan & Associates, Inc. team ensures the consistent quality of the services we provide, we can't go on without informing you that the quality also depends on the installed equipment. 
We only install parts and equipment delivered by the top manufacturers in the HVAC industry. Whether you want to install Evapco cooling towers in Arlington Heights or equipment from other manufacturers, we can help you do it. We work with and install equipment coming from the facilities of:
Evapco
Polaris
High-K
USA Coil & Air
SBS
Smardt
Rebuild & Repair HVAC System Services 
Bullock, Logan & Associates, Inc. has installed countless HVAC systems, which gives us a huge advantage in terms of knowing various systems and equipment pieces inside and out. This knowledge and experience enable us to provide outstanding commercial HVAC system rebuild & repair services.
HVAC systems are often complex, making the repairs rather complicated. Thankfully, our experts are able to rebuild or fully repair any HVAC system despite its complexity and the layout of the building it is installed in. 
If you want to ensure the efficiency of your HVAC systems, repairs and rebuilds will always be carried out by a team of professionals. On top of that, if we have to replace some parts, you will get the original high-quality parts. These parts come from the facilities of the most prominent brands in this industry. The industry-grade quality ensures long lifecycles and minimal risk of break down or malfunctioning.
Rebuild and repair HVAC system services are not reserved only for clients with big scale projects. We are standing by to help you out despite the scope of your project. If it is only one part that has to be replaced, we will make sure that you get a part built to last for years.
No matter what manufacturer your equipment is from we are able to provide you with brand new spare parts. With Bullock, Logan & Associates, Inc. by your side, you won't have to worry about long downtimes or faulty and unreliable replacement parts.
Benefit from a Free HVAC Inspection in Arlington Heights
Our expertise stands at your disposal 24/7. Whether you need installation of a new commercial HVAC system in Arlington Heights or you want to repair it and rebuild it, we'll help you. Contact us today and will inspect your HVAC system for free to make sure it delivers optimal performance!