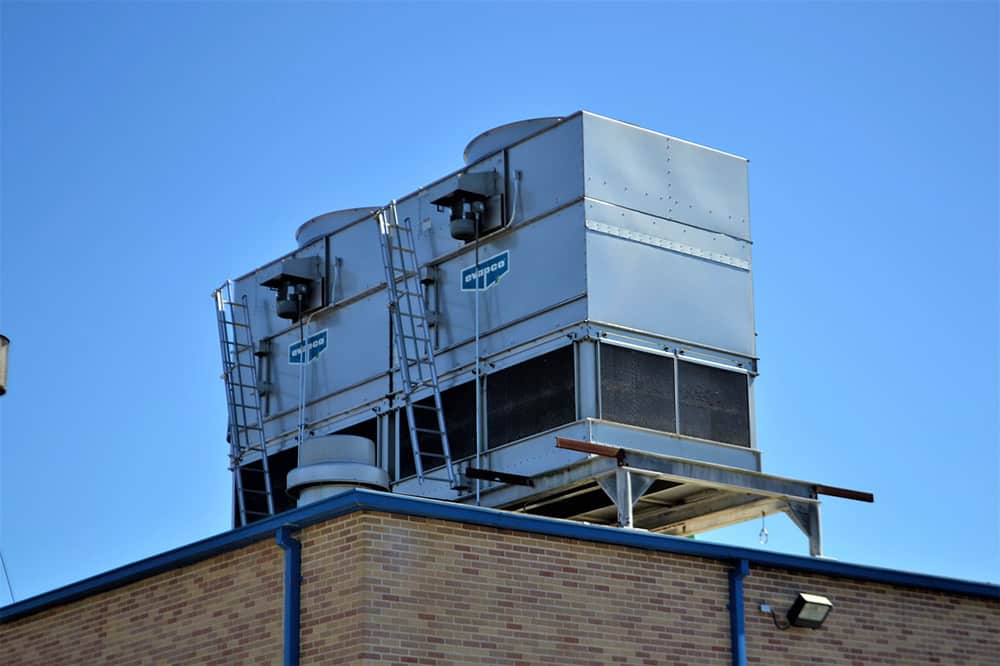 Bullock, Logan, & Associates is a premier provider of commercial building HVAC system installation, chiller and cooling tower installation, and so much more. We understand how challenging it can be to find the right AC & HVAC contractors, as there are so many reliable services to choose from. Especially if you're looking for a reliable service within budget.
Bullock, Logan & Associates, Inc. is your go-to partner for top-notch industrial HVAC, cooling tower, and chiller services in Wheaton, Illinois. We've made it our mission to provide services not only of the highest quality but also very affordable for any commercial needs.
Top-Tier Cooling and Chilling Services in Wheaton, Illinois
Bullock, Logan & Associates, Inc. has been working within the cooling tower and chiller installation industry for a significant amount of time. Our team of experts boasts over 180 years of collective experience in the field, so you can be sure that we can install your cooling or chilling system in Wheaton without any problems.
We're proud to be working with heat transfer specialists who are dedicated to providing reliable services for systems of all types. Whether you need a complete installation of HVAC systems, a chiller for your data center, or a tower for industrial process cooling, we've got you covered.
Not only do we have the expertise to get the job done right, but we also have the resources to make sure that everything goes smoothly.
Premier Commercial HVAC Rebuild & Repair Services in Wheaton
Bullock, Logan & Associates, Inc. is not only available for HVAC installations. We're also experts in repairing and rebuilding various HVAC systems.
If you need someone you can truly rely on to repair or fully rebuild your HVAC system from scratch, don't hesitate to get in touch with us. We will use only the best equipment to maximize the lifespan of your HVAC units so that you don't worry about any repairs down the road for a very, very long time. 
If you want to improve the performance of your existing HVAC system without fully replacing it, we can help with that as well. Our superior commercial HVAC services also include retrofitting commercial HVAC systems and equipment.
No matter what component you need to integrate into your existing system, we'll get it for you. We will provide you with the most reliable replacement parts from the leading heat transfer manufacturers.
Heat Transfer Equipment Installation
We understand that longevity is one of the greatest concerns when it comes to installing commercial HVAC, cooling, or chiller equipment. You certainly don't want to purchase and install anything that soon ends up in need of repair.
This is why we use equipment only from the best in the industry to always maintain consistent quality across all services we offer. We've joined forces with some of the leading manufacturers in the industry to provide you with the most dependable and affordable heat transfer solutions.
We can provide you with equipment and individual parts from the following top manufacturers:
Evapco
High-K
Polaris
SBS
Smardt
USA Coil & Air
Contact Us Today for a Free Inspection in Wheaton
Whether you need installation of commercial HVAC, cooling tower, or chiller systems in Wheaton or you're looking for experts to repair or fully rebuild these systems, Bullock, Logan & Associates, Inc. is here for you.
With our experience, expertise, and efficiency, you will have a working system before you know it. Feel free to give us a call at any time to request a free inspection. We'll come over to evaluate your cooling and chilling system and devise an optimal plan for making sure everything operates smoothly.
If you put your trust in us, we promise to exceed your expectations. Contact us today for a free inspection, or for any additional information about our services!